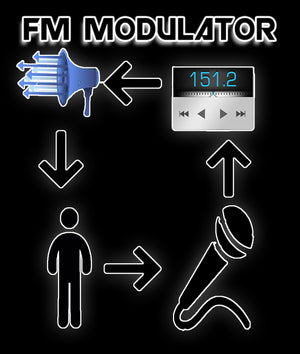 Poltercom Fm Transmitted microphone system
This is currently only an add on to the Poltercom, not a stand alone unit...yet.
- Poltercom FM Modulator
This adds the ability to transmit your voice via Fm frequencies with the added fm modulator.
When you ask questions to the Poltercom your voice will get broadcast-ed in the fm waves. 
Since we are listening to responses on the Poltercom via Fm frequencies, the hope is that we can transmit our questions in the same frequency as well.
This does not fit in the Progeny only the Poltercom.