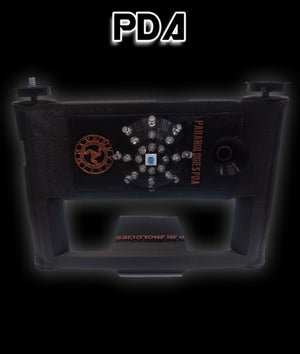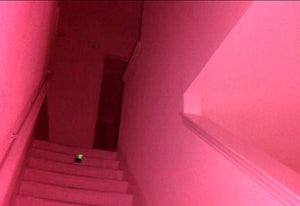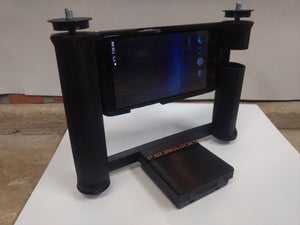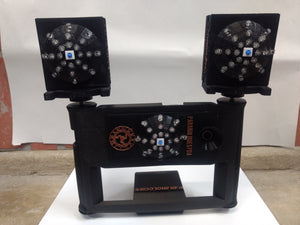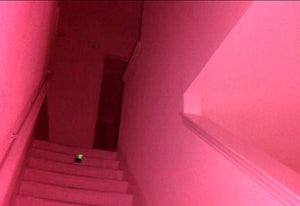 Panoptic PDA Facebook Live/Periscope Camera (Paranormal Digital Assistant)
This is the Paranologies Panoptic PDA Camera  copyright © 2018 Paranologies 
With Smart Devices now having such great quality, and the ease of use, we have decided to turn them into a great tool for Paranormal Investigating. 
5 Mega Pixel IR/UV Rear Camera.

Custom Molded 24 LED Orbular Illuminator.

Illumination works from around 40-75'

First device able to stream In night Vision on Youtube, Periscope and Facebook Live.

Use just like your Smartphone, load video's directly to Youtube via Wifi or directly to your computer via USB. 

HD 1280 x 720 night vision Video/Audio Recording.

4.5" Touchscreen. 

Android 7 nougat

Can be used to take still photos in UV/IR.

Bluetooth/Wifi 

Memory Expansion MicroSD Card Slot 

Headphone Jack

Web Browsing

Custom designed stabilizer handle with 2 male tripod screws on top to add other options. 

Two female tripod mounts on the bottom so you can tripod mount the unit. 

Ships with-

Smart Device with battery (Brand will vary but will match above specs)

Custom molded IR illuminator, runs off 4 x AA batteries.

Custom molded stabilizer handle. 

Add up to 2  Afterlite 

illuminators

on the top of the handles for even more illumination. Picture shown with two illuminators is only for showing the illuminators mounted on the unit. Top illuminators are not included.
Get a wall charger here if needed. 
We will warranty any defects on the electronics, however this does NOT include scratches/paint chips or cracked screens (that aren't reported within 24 hours of arrival) . 
Further information-

While Paranologies Test's all its equipment with actual Paranormal Team's with good results, this is in no way proof of detecting anything Paranormal. Any sensor used for a Paranormal Investigation can and will false. It is up to the User of the sensor to use control testing while looking for intelligent patterns before it may be deemed Paranormal.
All of our items are custom items that are hand built when ordered unless you order Rush shipping. Rush shipping items are pre-built and ready to ship. Rush shipping items are not guaranteed for International orders. 
We do NOT offer refunds for any reason. We have a lifetime warranty on parts and labor with the exception of cracked LCD screens. 
All images/video's of our design's are subject to change without notice. Features and specifications of the products may differ slightly from those shown and listed on this site. If you receive an Item that differs from our site, it is an improvement to the product and the newest version available. We are constantly striving to improve our products by gathering data from our Focus groups and our independent Investigations.
All of our images/videos are subject to copyright and cannot be used without our written permission.