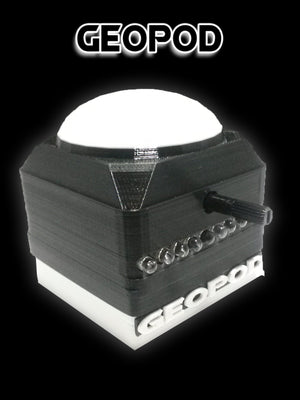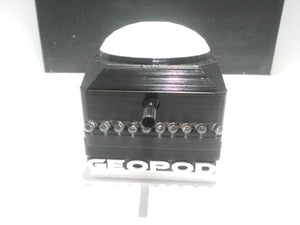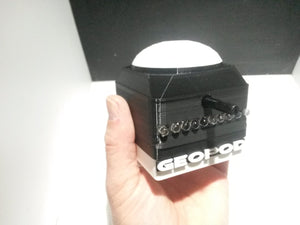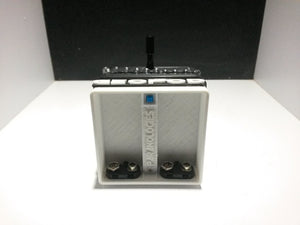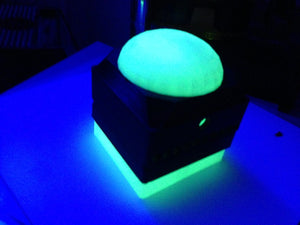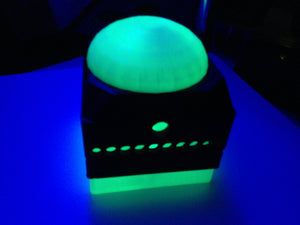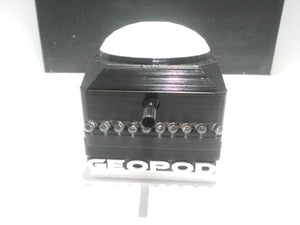 GEOPOD (Geophone Vibration Sensor)
A Paranologies original sensor, t

his is the Paranologies Geopod, the first Geophone sensor introduced into the paranormal field.   Copyright © 2017 Paranologies. As seen in the 2015 movie Poltergeist . 
This is an actual Geophone sensor that scientists use to detect earth quakes, that's how sensitive it is.
Don't be fooled by others saying their product is a Geophone, most are using sensors that are no where near as sensitive as the Geophone sensor but advertise otherwise. We are the originators of a geophone sensor for the Paranormal community. 
Work's off 4 AA Batteries. 
Extremely sensitive detection of movement, footsteps, banging on walls, walking, etc.. 
Full adjustment knob for filtering out ambient vibration's.
Super bright multi-colored Led's that indicate the 10 stages of shock, 3 green for the slight vibration, 3 amber for medium vibration,  and 4 red for high  vibration. Designed for filming in night vision.
Further information-

While Paranologies Test's all its equipment with actual Paranormal Team's with good results, this is in no way proof of detecting anything Paranormal. Any sensor used for a Paranormal Investigation can and will false. It is up to the User of the sensor to use control testing while looking for intelligent patterns before it may be deemed Paranormal.
All of our items are custom items that are hand built when ordered unless you order Rush shipping. Rush shipping items are pre-built and ready to ship. Rush shipping items are not guaranteed for International orders. 
We do NOT offer refunds for any reason. We have a lifetime warranty on parts and labor with the exception of cracked LCD screens. 
All images/video's of our design's are subject to change without notice. Features and specifications of the products may differ slightly from those shown and listed on this site. If you receive an Item that differs from our site, it is an improvement to the product and the newest version available. We are constantly striving to improve our products by gathering data from our Focus groups and our independent Investigations.
All of our images/videos are subject to copyright and cannot be used without our written permission.