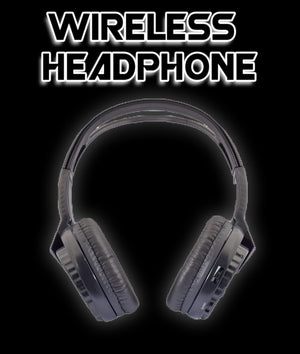 Extra Headphone
This is the Paranologies Add On Wireless Headphone for the Phono Pod System.  copyright © 2011 Paranologies 
This does NOT include the Phono Pod, this only includes 1 headphone to be added on to the Phono Pod system. These headphones will NOT work with any other unit. 
Please Note: While Paranologies Test's all its equipment with actual Paranormal Team's with good results, this is in no way proof of detecting anything Paranormal. Any sensor used for a Paranormal Investigation can and will false. It is up to the User of the sensor to use control testing while looking for intelligent patterns before it may be deemed Paranormal. The Statements above about the Phono Pod are only a  Hypothesis (proposed explanation for a phenomenon) and you as the user of this/any equipment by Paranologies should understand none of this technology is proven.